Bolivia: From the Altiplano to the Amazon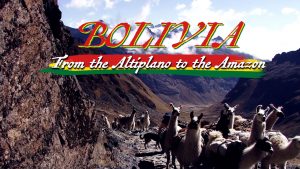 Date de sortie :
1 décembre 2017
From the massive wild setting of the Altiplano to the green expanse of the Amazon and the great Andes mountains, Bolivia offers a spectacular taste of nature and colourful traditions. Its population, largely Quechua and Aymara, add to the uniqueness of this country.
Bolivia's rich and diverse folklore is embodied by the government's recognition of 37 official languages. Its people live largely to the pace of rigorous conditions, particularly the miners of Potosi who dig for veins of silver.
Embark on this epic journey across the land from West to East, discovering incomparable landscapes made up of volcanoes, geysers, salt flats and multicoloured lagoons, all unfolding before your eyes making for an unforgettable experience.