Atlantic Journey: A Discovery of Coasts, Islands and Sea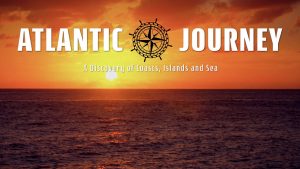 Release Date:
1 November 2017
Follow the everyday life and unusual adventures of a daring crew on an epic two-month journey across the Atlantic Ocean aboard the Lucia 40 catamaran.
Sail with this intrepid family and their captain, boarding the ship at La Rochelle in France, making stops along the way in La Coruña in Spain and Lisbon in Portugal, as well as Madeira and the Canary Islands, before arriving at their last destination, the Island of Saint Martin, in the heart of the welcoming French Antilles.
During this epic saga, enjoy magnificent views of the European and African coasts and witness the unpredictable and untamable whims of the weather. You will experience a unique and unforgettable adventure firsthand, discovering new cultures and the ocean.
Available on DVD on Amazon.ca/.com/.uk and on VOD on Vimeo