Armenia: Proud and Fierce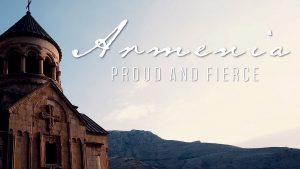 Release Date:
1 February 2018
Armenia is home to one of the oldest civilizations on the planet. However, its territory has been shaped over time by the whims of neighbouring forces, whether they be Ottoman, Persian or Russian.
Independent again, modern Armenia is rebuilding after 70 years of Soviet rule. It has proudly preserved its rich cultural heritage, as do the descendants of the survivors of the 1915 genocide.
Discover its different facets, traces of its presence in eastern Turkey, and the unique architectural history shaped by 17 centuries of Christianity. See Karabakh, a province which became independent after a war with Azerbaijan.
Above all, meet the wonderful and proud people of this fierce nation, endowed with an unbelievable vitality, who always warmly welcome visitors with open arms.
Available on DVD on Amazon.ca/.com/.uk