Ireland: Emerald Island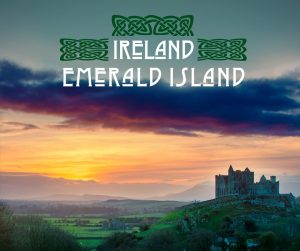 Release Date:
1 June 2018
Green is the first thing that people associate with Ireland. Green plains and hills dominate the sweeping landscapes before ending abruptly at chiselled oceanside cliffs.
The air is full of history. Castles from bygone days and vestiges of Celtic culture surround you, recalling this glorious past.
Despite their strong values, the Irish are a very welcoming nation. Dare to share in the daily life of these proud people as you dance to a traditional air or share a Guinness in a local pub.
Then, at the end of the day, when the rays of the setting sun pierce through the clouds and shimmer on the horizon, you will quickly understand why this paradise is known as the Emerald Island.
Available on VOD on Vimeo (available soon on DVD)